illusion_is_mine
So I'm sure you guys are tired of hearing me talk about games lately, but I just got a new console so I'm very excited XD! So here's a picture of everything I have so far. I've gotten a chance to play 2 of the 3 games you see here, and I love them both! I played Tomb Raider first which was very exciting, and has really nice visual effects. Then I played a few other free games from the Playstation store.
Getting a subscription for Playstation Now made me realize how expensive it can be for someone who's hardcore into gaming. Needless to say I cancelled my subscription to Playstation Now because I figured it wasn't worth it for what I wanted to get out of my gaming experience. For now I'll just buy the physical copies of games I want and leave it at that. I have 2 more games that I ordered coming in probably next week. I finally broke down and bough
FFXV
because the demo was super fun, and
Dragonball Z Xenoverse
cause I'm a huge fan of the series. I really like the whole open world environments on FFXV. It really enhances the overall playing experience. I will acknowledge that the plot is non-existent, or rather not clear if you haven't seen the movie/anime adaptation, but it's still an enjoyable game to play nonetheless.
After that I played Uncharted 4, and it looks amazing! Half the time I can't tell whats part of the cinematic, and what's the game because everything looks so nice. To give you an idea of how it looks here's a gif.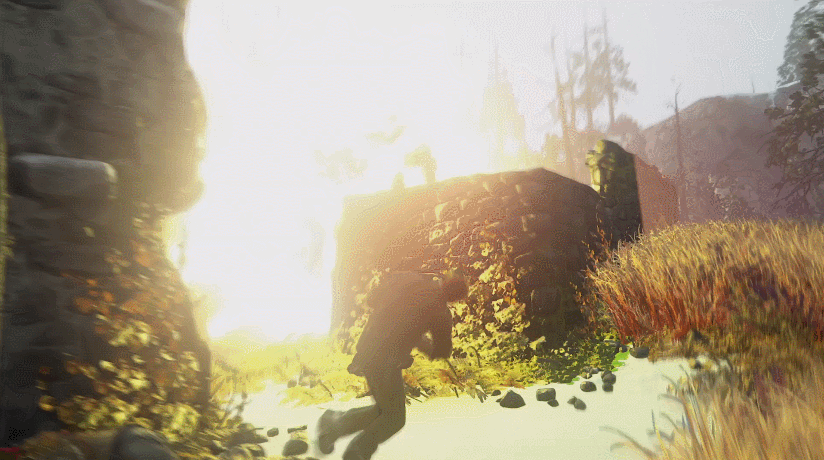 This is such a beautiful game. Everything is so detailed, and the environments are incredibly beautiful. Also the gameplay is really fun, and involves lots of climbing, and what not. The controls are really efficient with how much his particular character can do. Also I'm really enjoying the overall story, and dialog for this game.
Tomb Raider also looks pretty good as well. I believe this was originally on the PS3 so I guess they decided to make a version for the PS4. Either way I'm very pleased with this game so far.
Tomorrow I will dive into "Bloodborne", and I'm really looking forward to playing it. :)
Other than gaming my parents had a new alarm system installed today, and it's very good. We can operate it from our smart phones, which is something that is becoming more common place nowadays.
For the most part I've been enjoying my vacation from work, and playing video games mostly. It feels good to be able to rest, and breath for a while without being stressed out like crazy. Gaming has also been distracting me from thinking about politics which is a good thing considering all the craziness that's been going on lately. Maybe I'm at the point where I have some sort of cognitive dissonance about how fucked up everything thing seems now. I'm not sure, but for my sanity I'm trying not to focus on the negative. I will try to make a post that's not about video games in the future. lol.